Are you in the market for Katy TX Custom Pools because you are looking to add paradise into your backyard? Perhaps you are looking to build the outdoor oasis of your dreams, but you are not sure where to turn to. Maybe you are looking for custom pool builders that build high-quality pools that will last. When you are looking for the best and most reliable custom pool builders in the Katy area, Omega Pools, LLC is here to help you.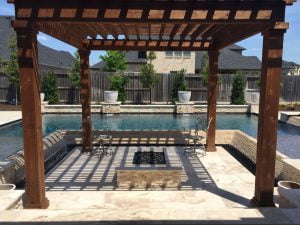 At Omega Pools, we believe in building quality custom pools that will turn your backyard into a paradise. When you work with our professionals they will be working side by side with you. Ensuring that you are involved in each phase of construction. And that no question or concern you may have goes unanswered. When you work with our expert pool designers, we provide quality control and complete individualized service to turn your pool dreams into reality.
We are known as Houston's fastest-growing custom pool builder because we do not take shortcuts in our work. We design and construct a unique and innovative pool and spa construction, and remodels. All of our designs are carefully thought out to enhance your home and yard. We are able to exceed all our client's expectations because high quality and value are built into every custom pool we design. With top-of-the-line water technology, equipment, features, and craftsmanship you will see the Omega difference.
We look forward to building your very own private paradise. A place where you and your family can relax and enjoy endless hours of fun. When you work with Omega Pools you will be building memories that will last a lifetime. Reach out to our specialists today by dialing 281-330-6771 to schedule your free consultation. Or visit https://omegacustompools.com/ to see a full list of services and products we have to offer.
Custom Pool and Spa Katy
When you reach out to Omega Pools to help you build your dream pool. We give you an experience like no other. We are proud to state that our pool designers use 3D swimming pool design software. This one of a kind of software will let you be fully immersed in your future backyard. You will be able to see your dream design and see every detail clearly and accurately. Design choices that are hard to imagine such as the surface and color and the pool interior come to life in full color making it easy to choose. At Omega Pools, we understand that a swimming pool and spa is a major investment. Because of this, we want to make sure your future backyard is perfect down to the smallest detail.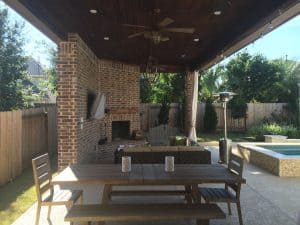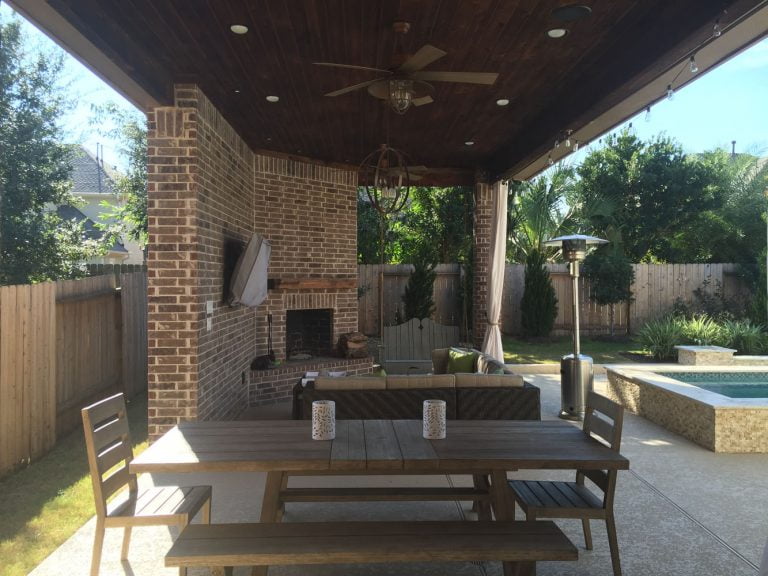 So, whether you are looking for a simple pool and spa design. Or you are looking for a pool and spa design that has many features. Such as waterfalls, water fountains, vanishing edges, diving rocks, slides, and much more. We have the knowledge and ability to bring your design to life. Once you have finalized the design of your pool and spa. We will continue to work side by side with you ensuring that everything is specialized to your liking.
Pool Remodeling Katy
Are you looking to transform your old pool into something new? At Omega Pools, we understand the pools can begin to show wear and tear throughout time. Because of this, we have experience remodeling and repairing pools, no matter what the age is. Whether you are looking to refinish the surface, repair the tiling, or install water features, we can help you. When we are done transforming your current pool you will think that it is brand new again. Trust in our services and you will be amazed how good your pool will look.
Beautiful Outdoor Structures Katy
Are you looking to add outdoor living space to your backyard as well? If so, we have got you covered at Omega Pools. We have the experience and knowledge of designing and constructing spectacular outdoor living spaces. Whether it is an outdoor kitchen, a custom fire pit, covered patio, pergola, or outdoor living room, we have built it. You can see by our portfolio online at https://omegacustompools.com/ that the end products we construct are truly beautiful. We specialize in making your pool and outdoor living space a perfect addition to your home.
Reach out to the Best Custom Pool Builders Today!
When you are looking for Katy TX Custom Pools, it is time to reach out to the professionals at Omega Pools, LLC. We have the extensive knowledge and ability to build any custom pool, spa, and outdoor structure. Trust in our team to build you an innovative and unique pool and you will not be disappointed. Contact our friendly experts today by dialing 281-330-6771. We offer free consultations, free estimates, and free designs. You can also visit us online at https://omegacustompools.com/ to view a full list of services we have to offer. We look forward to hearing from you and turning your pool dreams into reality!
Contact us today to learn how you can Finance your Custom Pool Build!
Fun Facts About Katy TX
The location of the bustling city of Katy, TX, was once a vast field of sugar cane plants.

Since all around the sugar cane there was nothing but wide, endless prairie, it came to be called "Cane Island".

By 1904, Katy has a population of 119. It was still going strong, and 1918 saw the creation of the first school district, Katy Independent School District.

Along with rice farming, another industrial backbone of present-day Katy history is oil.