Katy Texas Pool Builders Near Me
Have you been searching for Katy Texas Pool Builders Near Me, but you are not sure where to turn? Perhaps you having been searching for pool builders in the Katy area that will deliver the backyard oasis of your dream. Maybe you are looking for a pool building company that offers great customer service. Whatever the case may be, Omega Pools, LLC is here for you.
Omega Pools, LLC is known as the best custom pool builders in the Katy area for many reasons. They specialize in unique and innovative pool and spa designs that no other company can compete with. Are you someone that is looking for a traditional pool? Perhaps you are looking for a pool that has unique amenities such as waterfalls, vanishing edges, and fountains. Whatever you are looking for in your pool, if you can dream it, Omega Pools can build it. They have the experience and knowledge to tackle any pool design that you may have. Overall, their portfolio speaks for itself and shows the wide range of designs they have constructed over the years.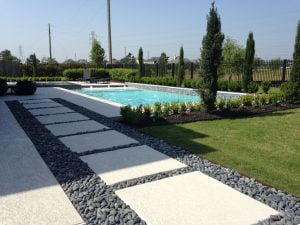 Are you searching for Katy Texas Pool Builders Near Me that can handle designing your dream pool and spa, but also have the ability to build your dream outdoor structure? Omega Pools takes pride in delivering quality service to all its customers. Because of this, they have designed and built the most spectacular outdoor structures. From outdoor kitchens to gazebos and much more, they have done it all. All of their designs are carefully thought out to enhance your backyard.
Pool Builders in Katy
Have you noticed that there are many pool builders in the Katy area, but there are not many that offer the level of customer service you are looking for? Perhaps you are tired of working with individuals that only care about taking your money and not giving you quality customer service. At Omega Pools, you are more than just a number. As a result, they take pride in the customer service they deliver to every single customer. The designers work with you to deliver exactly what you are looking for. Their knowledgeable team will be with you every step of the way. They will never let a question or concern go unanswered.
Highly Trained Designers
When you work with Omega Pools, LLC you will feel confident in the highly trained and licensed team they have put together. Whether this is your first time building a pool or you have experience from building a pool in the past. Omega Pools will deliver the pool and spa construction you have always wanted. Gone will be the days of having to swim in the community pool in the neighborhood. Or having to set up the sprinkler for your kids to run through to cool off. As a result, your pool will provide the endless hours of entertainment and fun you are looking for.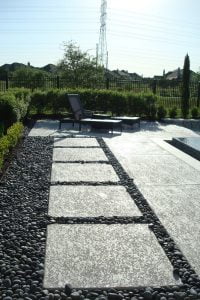 Are you looking for pool builders that offer great equipment to ensure your pool is running effectively? The experts at Omega Pools offer the Total Hayward System which includes the NorthStar pool/spa combination system. This system is designed to create the ultimate pool experience for your backyard. When you purchase a Totally Hayward System, you will also receive total warranty coverage so you can have worry-free pool enjoyment. Overall, this equipment is designed to ensure that all the components of your pool are working and running together. Give you the most effective and efficient system on the market.
Best Pool Builders in Katy Texas
At Omega Pools, LLC it is their priority to build each customer the pool they have always dreamed of. They build each pool right the first time, with safety and maintenance in mind. They understand that not every person may comprehend the mechanics of a swimming pool. Because of this, their knowledgeable builders will teach you everything that you need to know. From the designing and construction process. To important ownership details and proper pool maintenance. Omega Pools does not cut corners ensuring that you are fully involved in the building of your pool or spa.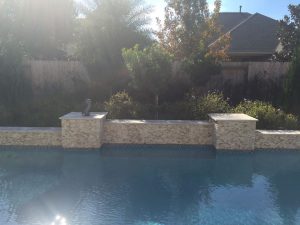 Omega Pools, LLC is a well established and is known as the best Katy Texas Pool Builders Near Me. There is no project too small or too large that they cannot tackle at the highest level of standard. If you are ready to transform your backyard into the oasis you have always dreamed of. Trust in the professionals at Omega Pools to help you. They are a local trusted company that has been helping families find paradise in their own backyards. All you need to do is contact their friendly specialists by dialing 281-330-6771. They offer free designs, free consultations, and free estimates to all their customers. If you would like to learn more about the services and products they have to offer, visit their website https://omegacustompools.com/ today.
Contact us today to learn how you can Finance your Custom Pool Build!
Fun Facts About Katy Texas
In the early 1800s, Katy was known as "Cane Island".

Katy became known for rice farming.

In 1945 the city of Katy was incorporated as a municipality.

Katy has won national accolades for growth and sustainability. Including the Gadberry Group naming Katy as one of "9 from 2009" most notable high-growth areas in the United States.

The city of Katy hosts the famous Rice Festival every spring for visitors and residents to enjoy.