Have you been searching for Custom Pools Bridgeland TX because you are ready to transform your backyard into paradise? Perhaps you are looking for a custom pool building company that can transform your ideas and bring them to life. Maybe you already have an existing pool that needs to be upgraded. When you are looking for the best custom pool builders in the Bridgeland area, Omega Pools, LLC is ready to assist you.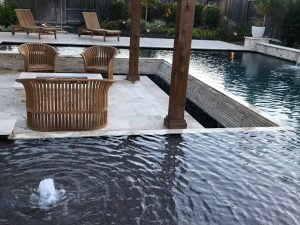 Omega Pools, LLC has been building, renovating and designing beautiful backyard oasis for years now. Our experience and portfolio speak for itself and so do our clients. To date, over 95% of our clients came from existing customer referrals. We provide all our clients a total experience from design to construction, we are there working side by side with you. We also use 3D designs to immerse our clients in their designs and wishes. This provides an interactive experience where you can see your dream come to life. And then decide if the design is what you want to do moving forward.
At Omega Pools, we pride ourselves on maintaining ongoing communication with all our clients. When you work with our highly-training and licensed professionals, no question or concern will go unanswered. We have a strong reputation for providing reliable and professional service. Because of this, we never disappoint a customer. We specialize in construction innovate and unique pool and spa construction. We are custom pool builders that provide all our clients with free consultations, free estimates, and free designs. See for yourself what the Omega difference is.
New Pool Construction
A pool can really transform a home and a backyard into something that is spectacular. Our expert designers will create the custom pool and spa construction of your dream. We will be able to layout the entire design of your outdoor swimming pool and spa. Showing how your yard will fit in around the pol and new features. Are you someone that is looking for a pool with vanishing edges? Perhaps you are looking for water features and diving rock features. Whatever the case may be, we can turn your dreams into reality.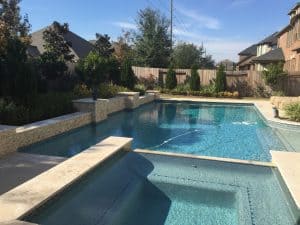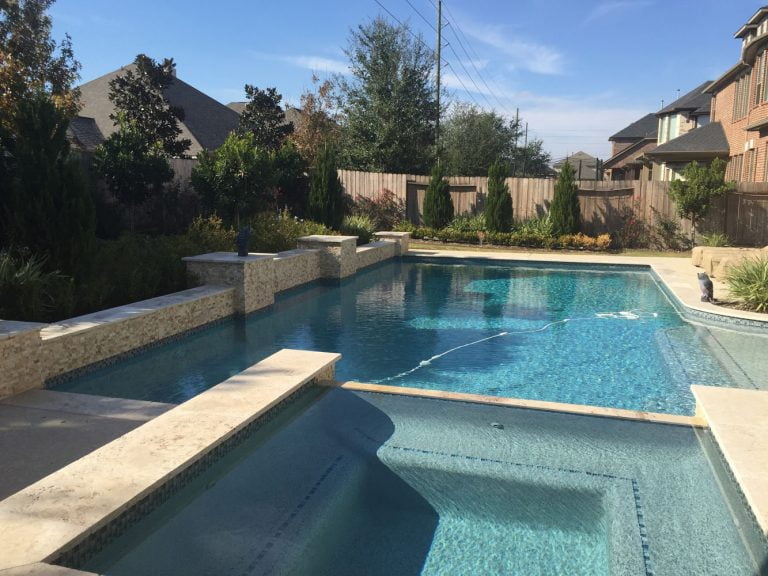 Don't just hire any custom pool company to build your pool. When it comes to your home, you deserve the best pool builder out there. Because of this, contact Omega Pools, LLC today. We are the custom pool builders you can trust to deliver exactly what you are looking for in your backyard. We understand the importance of a beautiful and relaxing outdoor space. And we will work with you to ensure that your new pool and spa will enhance and utilize your home and yard. Contact us today by dialing 281-330-6771 or visit us to learn more.
Pool Remodeling
Do you currently have a pool that is showing its' age? Perhaps your current pool is in need of repairs and you are not sure where to turn to. Whether your pool needs repairs or a complete remodel, the experts at Omega Pools, LLC are here to help. We the experience and knowledge to repair or remodel any pool, no matter what the age is. We specialize in remodels and we have the ability to transform any pool and even add new features. From tile upgrades to coping replacement, pool plastering, and so much more. Let our professionals elevate your backyard into paradise once again.
Outdoor Living
Are you looking to totally transform your backyard into an outdoor living space you can enjoy? If so, our experts at Omega Pools can create a backyard experience that anyone would enjoy. Are you wanting to add a pergola to your pool and spa construction? Pergolas add beauty to your backyard while providing the shade you need to relax. Fire pit and fireplaces are popular outdoor structures that are also beautiful additions to a backyard. Whether they are gas or wood, outdoor fire pits or fireplaces are a great option.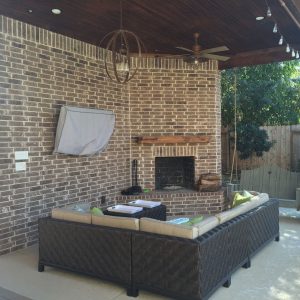 Are you looking to entertain with a breeze outside? Maybe you are wanting to install an outdoor kitchen. If so, outdoor kitchens are convenient for entertaining in your backyard. They are a great extension to your home and can be added to compliment your home structure. If there is an outdoor structure you have been dreaming of we have the ability to build it for you. Our team can design and construct just about anything and we have been doing just that for years. When you are looking for an incredible pool, spa, and outdoor structure, call in our professionals to help.
Contact Omega Pools, LLC
If you are ready to turn your backyard into a tropical getaway, Omega Pools, LLC is here to help. We build the best Custom Pools Bridgeland TX and we are sure that we will not disappoint you. See for yourself the difference we can make in your backyard by scheduling your free consultation today. Our friendly specialists are standing by to answer any questions you may have. To learn more about our services and products call us at (281) 330-6771 or visit here. We look forward to hearing from you and helping you build your dream custom pool!
Contact us to learn how you can Finance your Custom Pool Build!
Fun Facts About Bridgeland TX
Since opening in 2006, Bridgeland has created a reputation as the leading master-planned community in northwest Houston.

Bridgeland has ±3,000 acres of open space, including ±60 acres of trails, 900 acres of lakes and 400 acres of parks.

Kayaking, catch-and-release fishing and paddle boating can be enjoyed by residents of the area.